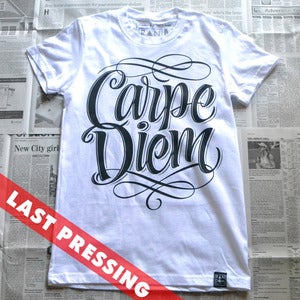 Carpe Diem - Ladies tee
$

24.00
Carpe Diem is Latin for 'Seize the Day'. In other words, you have to make the most out of the day, and use the time you have. Too many people waste time doing nothing productive and completely fail to realize how precious each moment is. Today is the day to get up and Carpe Diem!
Available in sizes [Women] SMALL - LARGE
Printed on soft American Apparel 2102 tees. Manufactured in the USA, and sweatshop free. All RANDOM OBJECTS orders come with a "random object" and stickers.